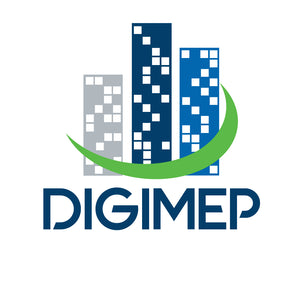 DigiMEP Service Subscription and Credentials
Regular price $150.00 Sale
The DigiMEP Service Subscription and Credentials provides login credentials, and access for users of the DigiMEP Mobile App to connect to the DigiMEP Services system, the Digital Cloud-Based Process Workflow Service for Site Surveys, HVAC QC/Commissioning tool, HVAC controls QC/commissioning tool, Real-time field HVAC Service Tech QC, Real-time HVAC service standardization, Real time HVAC Planned maintenance QC and tracker.
It is priced per user, so please specify how many users will be using the DigiMEP service.
Before the users can have access to the system we must add their login credentials.
Please send an email to 
DigiMEP@iofteam.com
 with a list of the Users that will be included in this subscription.
Include: Company Name, User Names, E-mail address, Cell Phone numbers.
We will add the users to the DigiMEP system and send each user an individual secure link with their login credentials.
 There will be an additional $50 per quarter per user for Maintenance and Updates fee, (billed separately after the first Qtr of use.)